What is Lobster Life?
Being a part of the Lobster Life, is a way of life, that only exists at Red Lobster.
It means being part of a family that has each other's back because living our core values is the only way we know how to be.
It means weaving fun and excellence into everything we do, because without passion and pride, our guests do not receive the authentic experience they deserve.
It means recognizing and celebrating each other because even the smallest moments and milestones matter.
It means being part of a learning culture that recognizes the value of ongoing training and development to grow our people and move the business forward.
It means being a global citizen. Our decisions impact the now and the generations to come, so living the Lobster Life means you genuinely care about leaving the world in a better place for tomorrow then it was today.
Video and Article Gallery. Navigate by scoll, tab or 'Video and Article Slider Controls'
Respect
Integrity
Genuine Caring
Hospitality
Teamwork
Excellence
Fun
Red Lobster Cares
The RL Cares Employee Emergency Assistance Fund allows us to help employees facing financial hardship. Our employees voluntarily donate to the fund which helps team members cover unexpected expenses in times of need.
Red Lobster Shares
The RL Shares program was started in 2003 to support food banks and homeless shelters in the communities that we serve. We donate unused, wholesome food and it adds up! We donate nearly 1.8 million meals per year which has totaled over 24 million pounds of food since the program's inception.
Giving Back
to the Communities We Serve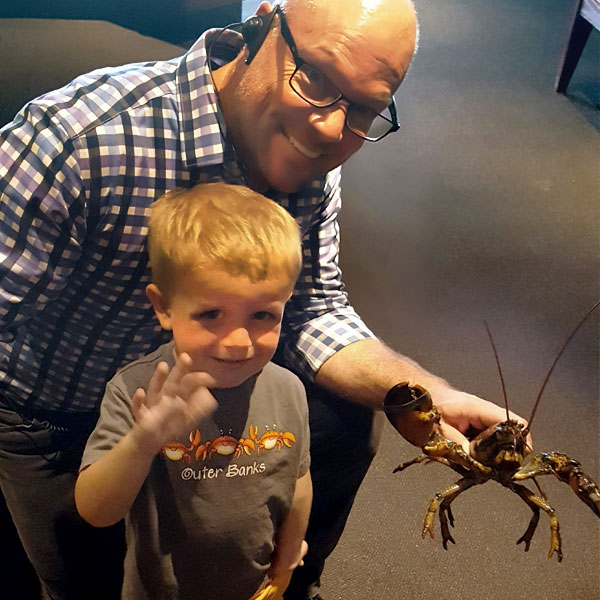 Making
a Child's Day
Young guest makes a new lobster friend.
Young guest Ollie turned three years old in September and asked his mom to take him to Red Lobster to celebrate. So, Ollie and his mom headed into RL 61 in Bridgeton, MO for a special birthday meal! "His mom said he had been wanting to come to Red Lobster ever since their summer vacation when he got a crab t-shirt," Service and Hospitality Manager Wayne Davis explained...
Read My Story

: Making a Child's Day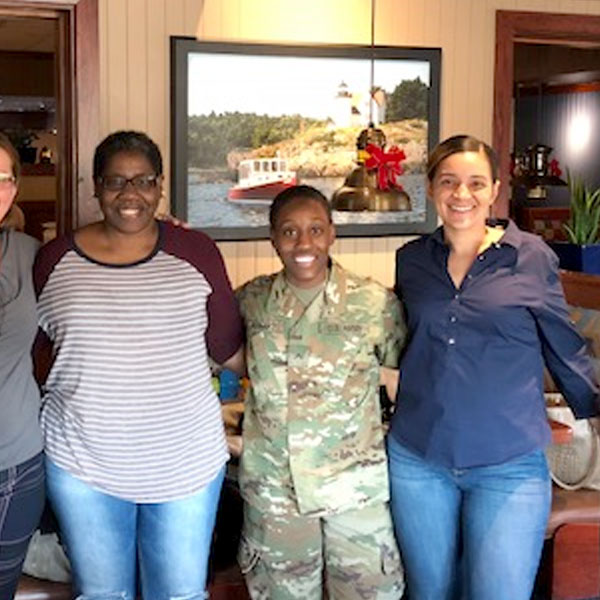 Heartwarming Surprise
We are proud to serve those who serve.
When it comes to providing the ultimate dining experience, our Great People really know how to deliver. RL 353 in Boardman, Ohio received a call from a guest asking to help plan a surprise, and the team was excited to help. The guest, who serves in the military, came home for the holidays and wanted to surprise her mother. Team Boardman worked with the guest to organize every detail...
Read My Story

: A Heartwarming Surprise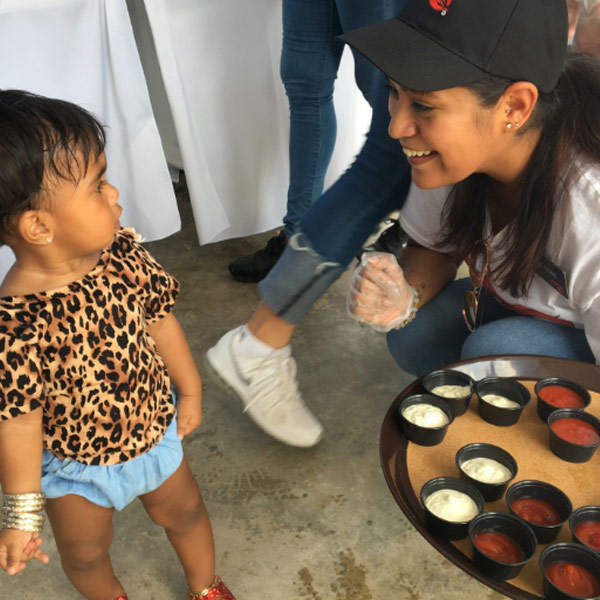 Day of Giving in
Puerto Rico
Our team is proud to support the communities we are part of.
Days before the grand opening of Red Lobster in Puerto Rico on January 15th, Jarrett Whitlow, Senior Director of International Operations, and a team of volunteers from Red Lobster headed to Loiza, a small town in Northeastern Puerto Rico. The Red Lobster team distributed food to more than 500 residents, some of whom are still without power...
Read My Story

: Day of Giving in Puerto Rico
Lobstertunities
Describes ultimate career opportunities that are so craveable and fun they can only be found at Red Lobster.