Employer of Choice
Red Lobster employs team members across the U.S. and Canada.
We are proud that Red Lobster team members stay with the company more than twice as long as the industry average and that stems from a people-first philosophy that we have never waivered on. At the Restaurant Support Center in Orlando, a plaque from 1970 displays a quote from founder Bill Darden that reads: 'I believe the greatest competitive edge is our people evidenced by the excellent job they do every day.' This has since evolved to 'The heart and soul of Red Lobster is our people'.
Recognized by Forbes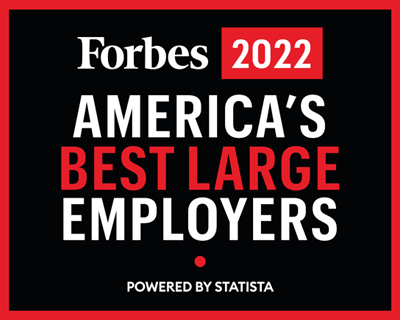 2022: The Best Employers for Diversity
2019: America's Most Reputable Companies
2019: America's Best Large Employers
Traceable. Sustainable. Responsible.
These are more than just words on our menu – it's our promise that all of the seafood we serve is sourced with standards. Because, as one of the world's largest seafood purchasers, we believe it's our responsibility to protect and preserve our oceans and marine life for generations to come.
Learn More

about our Sustainable and Responsible Practices

Here
Craveable Menu
Red Lobster pioneered the casual dining industry all while introducing our guests to new ways of enjoying delicious seafood. We popularized crab and lobster and were the first restaurant in America to serve jumbo shrimp, popcorn shrimp, calamari, and snow crab. Our menu features classic guest favorites like the Ultimate Feast®, and a variety of newer items, including sandwiches like the Wagyu Bacon Cheeseburger, bowls like the Baja Shrimp Bowl, Sesame-Soy Salmon Bowl, pastas like Kung Pao Noodles and delicious appetizers like Bacon-Wrapped Sea Scallops and Housemade Crab Cakes. And of course, all our entrees are served with warm, freshly baked Cheddar Bay Biscuits®!
Guest Loyalty & Engagement
We are proud to serve nearly 100M guests on average, each year, across nearly 700 locations in the US and Canada. We have an amazing staff who work hard every day to share our passion for high quality, fresh, flavorful seafood with our guests. What does that mean? It means over 80% of our guests say they will "definitely recommend!" their local Red Lobster to friends and family. It means our guests love us, rank us as one of their favorite brands, and come back to Red Lobster for generations.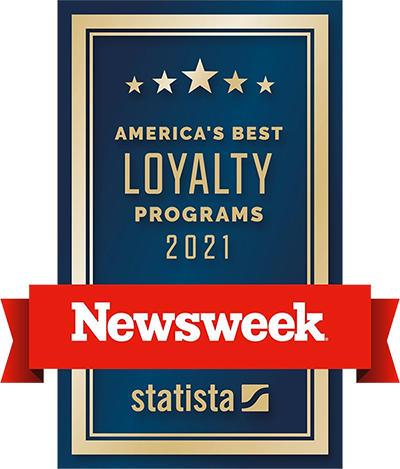 2021 – Recognized by Newsweek – America's Best Loyalty Programs 2021
2017 – Recognized by Nation's Restaurant News- Ranked Top Restaurant Brand Among Ages 18-24
2016 – Recognized by Nation's Restaurant News- Ranked Top Full-Service Restaurant for True Loyalty
A Global Brand
Red Lobster has nearly 700 locations in North America, all corporate owned. To carry out our vision of being 'where the world goes for seafood now and for generations', we continue to expand our international footprint. We have over 40 franchised restaurants in 9 countries and 1 U.S. territory.
50 Years Strong
In 1968 we opened the doors of the first Red Lobster. Since then, Red Lobster has grown to be the largest seafood restaurant company in the world- and we are just getting started!
Lobstertunities
Describes ultimate career opportunities that are so craveable and fun they can only be found at Red Lobster.