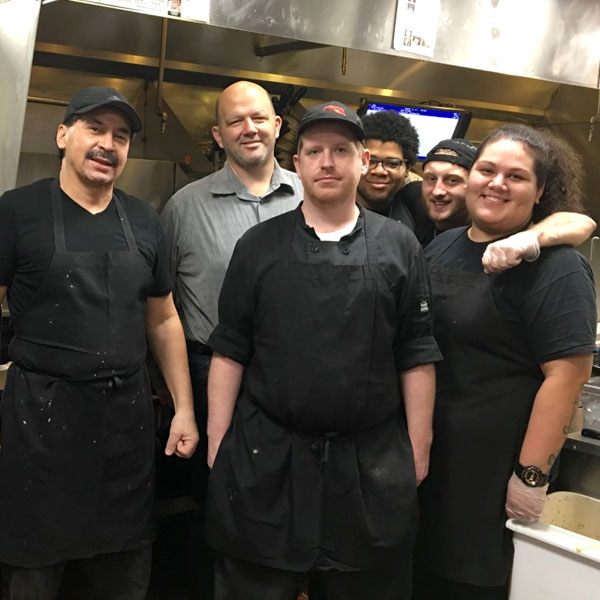 Getting the Work Schedule that is Right for You
At Red Lobster we understand that our people have obligations outside of our walls – that is why our restaurant leaders craft flexible schedules for our team members. We care about work/life balance and enable our team members to discover their ideal work schedule at Red Lobster.
David Mikulski, a manager from our Waterford Lakes location in Central Florida explained, "It's vital to be flexible with scheduling team members because if we want them to be part of our team, we have to show the same flexibility we expect from them." David's restaurant is close to the University of Central Florida which has more than 60,000 students enrolled. "We have 90% university students on our team," he said. "Not only are there class schedules to be flexible with, but there are finals and midterms to accommodate too."
Our commitment to flexible scheduling isn't just for students. We understand that team members need to support their families. "Between single parent households, many households having at least one person working more than one job, and the need for the younger generation to have to work to help support the household; we have the need to be flexible to build success," David added.
We can maintain our unique level of flexibility by staying up to date with the latest scheduling strategies in the industry. Our team currently utilizes Hotschedules, a user-friendly scheduling software that keeps shifts up-to-date and organized. "Rather than having a board in your office with 1000 post-it notes, it's easily able to be manipulated and changed," David claimed about the innovative scheduling system.
The implementation of the Hotschedules software is just as beneficial to our Heart of House and Front of House team members as it is to our managers. Team members can quickly go into the system from their mobile device and schedule time off up to a year in advance – making it easier for our staff to plan for personal time and outside obligations.
Red Lobster's commitment to flexibility allows team members to get the hours they need to achieve career success. "If we were not flexible, we probably wouldn't be able to have the low turnover we have and also have the type of staff loyalty we do," David explains. Our innovative approach to scheduling is only one of the many reasons why our team members are surpassing the industry's standards for retention. Our scheduling practices enable shifts to run smoothly, while also promoting positivity in our workplace – allowing our team members to focus on being RL great!
Apply today to an open position near you, and see how you can start making the most out of your career with Red Lobster!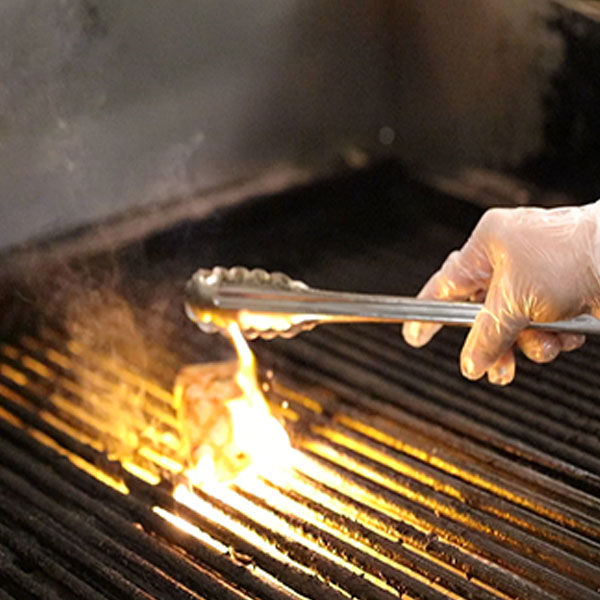 Our Grill Masters Share Their Favorite Dishes at Red Lobster
Our Heart of House team works together to make sure we deliver picture-perfect food to our guests each and every shift. And, our trained and talented Grill Masters have the special role of manning our oak wood grills. Grilling is a hobby for some people, but when you're a Grill Master at Red Lobster, you get to turn a love for grilling into a career.
To give a peek inside the art that goes into grilling at Red Lobster, a few of our Grill Masters shared their favorite meals to grill at Red Lobster:
"My favorite thing to prepare on the grill is the lobster. I love to grill lobster tails. I learned by watching how everyone else cooks and would ask questions about the food. We also have videos to learn the right way to grill lobster and other foods. There's nothing like those grill marks and sauce we top it with. It's just so juicy." –Camilla Flores, Certified Grill Master at Overland Park, KS Red Lobster
"My favorite thing to make is the Wood-Grilled Lobster, Shrimp & Salmon meal. I make sure the grill is nice and searing hot, and get to season the shrimp and salmon while adding the brown butter sauce to the lobster. You've got to make sure you get those great grill marks and make sure the presentation on the plate looks nice. Having the oakwood grill, you can really taste it in the food—and not just the seafood, but in our steaks and chicken too." – Rob Ostrander, Certified Grill Master at St. Clairsville, OH Red Lobster
"I love making the Wood-Grilled Lobster, Shrimp & Salmon meal. The meal has three different protein, so I give the guests a feel for different flavors and types of meat. I grill the salmon first, then the shrimp, and last I cook the lobster because it takes not quite as much time as the other two. I plate everything and give it a nice presentation before it goes out to the guests." –Felix Gomez, Certified Grill Master at Olathe, KS Red Lobster
No matter what they're grilling, our Grill Masters are focused and dedicated to their craft. Whether it's Lobsterfest, Endless Shrimp, or just a regular weekday, Red Lobster Grill Masters bring smiles to our guests through all the exciting flavors they serve up – and you can too!
Find your own specialty on the grill when you apply to join our Heart of House team today!
Lobstertunities
Describes ultimate career opportunities that are so craveable and fun they can only be found at Red Lobster.